Established in 2017, Abiko Curry is a Curry Speciality
restaurant based in Palisades Park, New Jersey.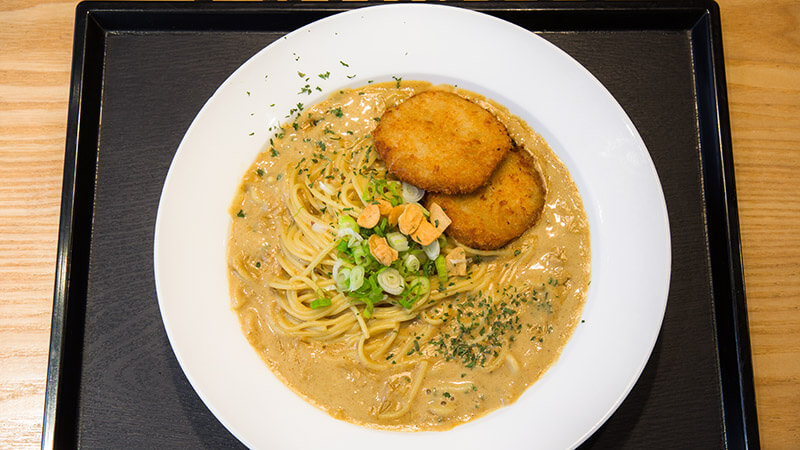 We specialize in various types of curry-infused delicacies that give our customers an experience of unique tastes and high-quality cuisine.

We look forward to offering you our spicy array of dishes! Come by with your friends & family, we've got something for everyone with our wide range of selection.

We are open 7 days a week & offer dine-in, pickup and delivery. See you soon!
"I really like that they have yupduk rice cakes now. Beware! It is actually quite spicy. I love it though! Order the assorted rice cakes and you'll get some sweet sausage, fish cakes, a hard boiled egg, sweet potato glass noodles and cheese thrown in with the rice cakes!!"

Clara R.

Fort Lee, NJ

"One of the best restaurants in Pal Park. I love the curry here. There's a range of spiciness and a handful of dishes on their menu, just enough that there's a comfortable selection but not too much where it gets tough to choose something. Pork cutlet and noodles is my favorite!"

Dan E.

Palisades Park, NJ

"Great place to go with friends. Highly customizable menu. The curry is very flavorful and not too overpowering. The cream cheese croquettes are an absolutely amazing add on!"

Marco Y.

Queens, NY
108 Broad Ave
Palisades Park, NJ 07650
Email: info@abikocurrynj.com
Phone: (201) 945-9114

Give us a call or drop by anytime. We endeavour to answer all enquiries within 24 hours on business days.
For Directions: Click Here!
We are open 7 days a week!
Open Daily: 11:30am - 9:00pm